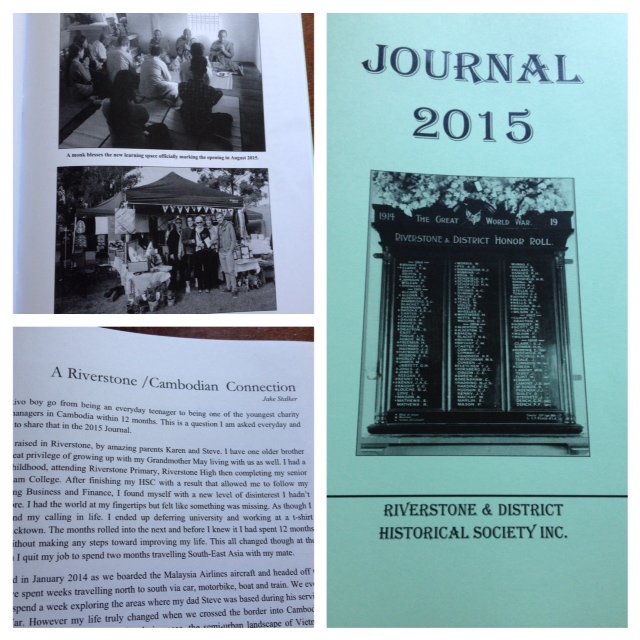 It was with great pleasure that Jake wrote an article for the Riverstone & District Historical Societies' journal this year.
"…. although we are born in a small community, it can be used to lift us up and support us as we reach beyond our current realm and forge a path into success that is completely unexpected"
The journal has some great local stories in it including ANZAC Day and the life of Ken Magennis. The journal is available for $10 from the Museum in Riverstone (which is a wonderful place to wonder around) and is opened the first Sunday of the month or let us know and we can organize to get one for you. A huge thank you to the Museum for their wonderful support.
Karen Stalker Treasurer/Charity Mum karen@1step1life.org http://1step1life.org 0412383736 www.1step1life.org